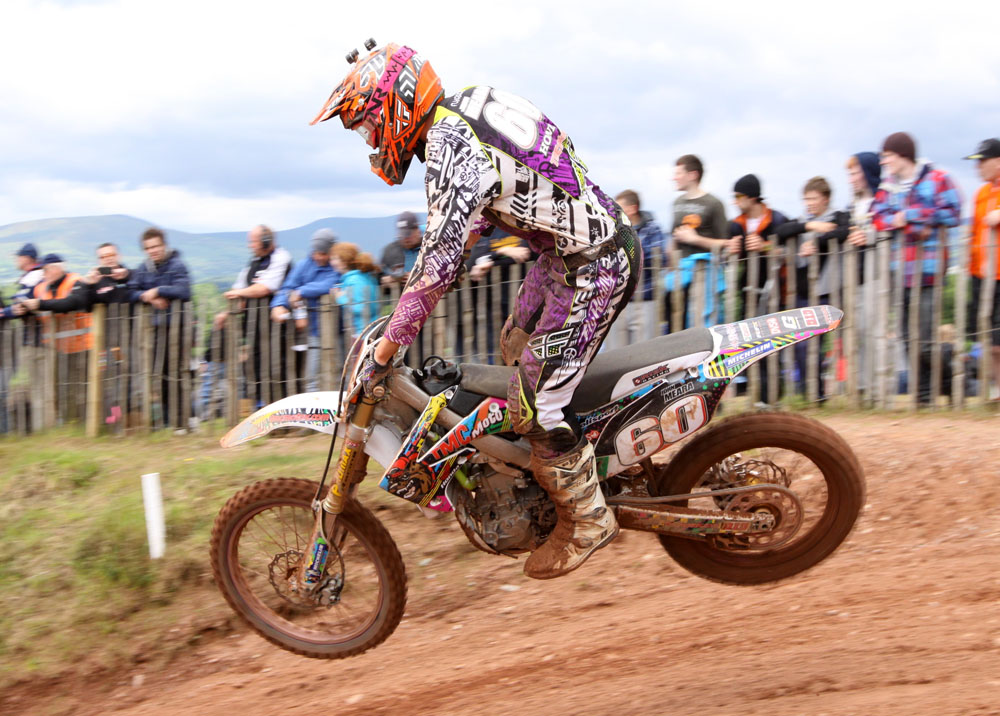 The highlight of most of our motocross calendars' is usually the Irish round of the Maxxis British championship in Desertmartin and last Sunday 24th of June was the day we had waited for.
Round 5 had attracted riders of the highest calibre and Team TMC Motocross had 2 of their riders competing, John Meara in mx2 and Christy Harnett in mx1. James White was due to compete in the mxy2 grade but wasn't fully healed from his broken wrist earlier in the season.
Practice was good for John with him securing 23spot and a great confidence booster for the races ahead.
A confident John had a small crash on lap 1 and another one later on in the race left him working really hard to grab a solid 20th place and his first British championship point.
In the second race he was running about 20th for most of the race but a massive effort with 2 laps to go, gave him a sling shot past some of the top riders for 16th on the last lap, and then "disaster" as he hit a kicker on a jump and dislocated his left shoulder in the resulting crash. This has put john out for immediate future but needless to say he will be back with a bang sooner than we think.
JOHN "I was really happy with the way the day was going and am really disappointed to be injured at this stage of the season but I will be back soon to pick up where I left off"
Christy had a tough day all round as he knew it was going to be but practice was ok with him getting 28th.
A brilliant start off the gates was to be short lived as he ended up in a big pile-up and another crash later on left him 25th. In race 2 a fair start and another first corner smash gave him a lot of hard work to do to make up to 21st place. In the last race he was still feeling the effects of the last crash but still managed 20th position and also landed him his first British Championship point.
CHRISTY " It was a tough day but happy with my improvement since the last round, and I would like to say thanks to anyone that is helping me"
See our website
tmcmotox.com

Words BigNoel PR
Photos McKinstry Pics